Rae and Robyn are skilled and experienced evaluation consultants.  Their evaluation practice is shaped by a focus on use, and making a positive difference for people and communities. 
People and relationships are central to our work. We invest time with you to ensure you get what you need to inform your business.
Rae Torrie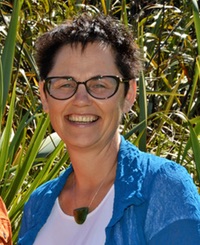 Rae is an experienced evaluator and project manager. She brings exacting enquiry and responsive ways of working to government and community sector organisations. Rae draws on a broad toolkit of methodologies and resources to ensure evaluative endeavours are tailored to specific contexts and client needs. Programme theories and systems thinking add value to her practice.
Rae has a unique ability as a 'translator' of ideas between different stakeholders, and as a 'sense-maker' in a process of making meaning. She has a passion for understanding 'what works and for whom'. Evaluative thinking, findings, and insights are used to support clients' programme improvement or evidence-based solutions.
Rae's proven expertise in programme evaluation builds on a firm foundation of skills acquired in social work, policy development, organisational change, equity analysis, and project management in central government and as an independent consultant since 1998.
Rae has an M.A. in Social Work from Victoria University and a Post-graduate Diploma (with Distinction) in Social Sector Evaluation Research from Massey University.
She is Treasurer and an active member of the local ANZEA branch. She regularly presents her own thinking and work in professional evaluation forums.
Rae is an accomplished project manager with a clear focus coupled with exceptional relationship management skills. Rae guided a multi-disciplinary team of academic and non-academic staff, through a complex and comprehensive project involving extensive analysis around pay and employment equity matters and achieved an outcome that will inform our further work in this area of culture development.

Alan Davis, Associate Vice Chancellor, Human Resources, Massey University — August 2011
Robyn Bailey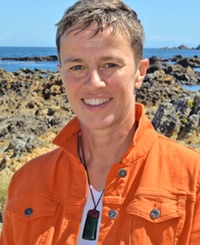 Robyn is an evaluation professional. Her evaluation career has spanned over 25 years, designing, leading and undertaking evaluation and small-scale monitoring projects. Robyn has extensive experience working both within the government sector and as an independent evaluator.
Robyn's expertise and passion is to bring evaluative knowledge, thinking and information to support policy, programme and practice development. Robyn's specific interest is whether 'something makes a positive difference, and for whom'.
Robyn is trusted, practical and solution-focused. She works closely with people to make the best use of existing information, develops information gathering strategies to address any gaps, and engages people in sense-making and identifying solutions. Robyn draws on a wide range of evaluation approaches, qualitative and basic quantitative research methods.
I worked with Robyn Bailey in my role as Senior Research and Evaluation Analyst at Housing New Zealand Corporation. Robyn is a highly experienced researcher and evaluator with a long history of working with government and NGO clients. I have particularly appreciated Robyn's strong analytic skills which underpin her research and evaluation practice. Robyn is also an effective project manager. I was always confident that Robyn would deliver a high quality product on time and to budget. From the perspective of a contract manager, Robyn is a 'ideal' contractor — responsive, reliable and highly professional.

Heather Nunns, Analytic Matters — October 2010
Robyn has a Bachelor of Social Science from the University of Waikato, a Diploma in Social Science Research from Victoria University of Wellington, and a Post-graduate Diploma (with Distinction) in Social Sector Evaluation Research from Massey University.
Robyn is an active member of ANZEA, and drafted New Zealand's evaluator competencies and evaluation standards. She regularly presents in local evaluation forums.